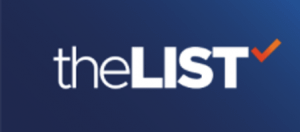 What Causes Wrinkles are things that we all should know!
Before we go too far, I want to specify that this article is about the hidden part of what causes wrinkles.  Muscle contractions, and staying hydrated are the easy ones.  We want to educate about the hidden causes to help in ways you haven't been helped before!
Check out the video below and subscribe to our channel for the latest and greats FAQs and more.  Marissa gives an amazing interview here where she talks all about the hidden causes of wrinkles and what you can do to avoid them.  When it comes to experience, education and genuinely caring about her patients, there aren't many nurses in the world as good as Marissa.
I will give you a hint about the video; Collagen is one of the main things.  Collagen is the fun stuff that gives our skin its youthfulness which usually means full, smooth and youthful looking skin.  When we age, we don't produce as much collagen, which affects our aesthetic.
At Lumen + Bevel Aesthetics, we want our patients to look their absolute best with the smallest amount of injections possible.  Having a well rounded skin care routine and following the steps in this video are incredibly important.  Especially with the summer coming up!