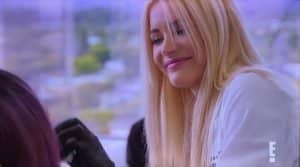 One of our co-founders was fortunate enough to be featured on E! Dr. 90210 performing Botox treatments.
This was an incredible experience!  Not only did she get the real celebrity treatment, she got to educate viewers on what to expect from Botox treatments.  Educating our patients about what is normal to expect before and after treatments has been one of the pillars to our relationships with our patients.
If you are curious about injectable treatments, or think you know what you would like to do, schedule a free consultation and let's put a plan together!  We got into this industry because we love it.  And now, with our experience and tenure, it is our goal to help build it.  And we want to build it by promoting education and natural results.
An incredible amount of new information is being published these days.  Information around the science behind the products, as well as our facial anatomy.  It is our passion and commitment to be at the forefront of this progress.  Our patients expect the best from us, and we like it that way.  We have the highest standards, and we use this to drive our continued education and creativity.  Our connection with our patients is the absolute most important thing!